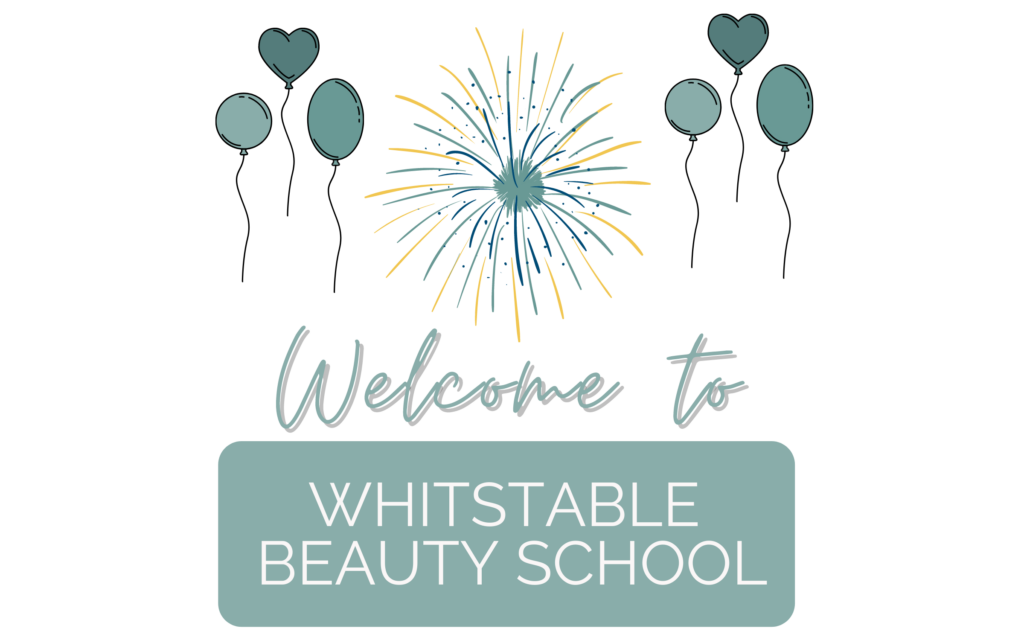 Welcome to the rebrand and relaunch of the training side of our business. We have outgrown being managed by our salon website and decided to take this opportunity to separate the brands. Whitstable Beautiques remains our salon name with the usual website and social media pages. The training will now all be under Whitstable Beauty School with its own website and social media pages.
At Whitstable Beauty School, we are fully aware of the challenges faced by all over the last 12 months with the pandemic. The safety of all our learners, visitors and staff is of upmost importance to us and we have not only followed all government requirements, but gone even further in ensuring we completed additional Health & Safety, best practice & preventing the spread of Covid-19 courses. We even gained awarding organisation qualifications in Infection Control. We want everyone who visits us to feel secure in the knowledge that they do so safely.
Whitstable Beauty School offers Professional Beauty Direct accredited courses through blended learning, which we believe is the best form of training. This method is a mixture of home study using our comprehensive pre-study manuals and dedicated practical training in our training space, enabling you to spend quality time with our experienced teachers to perfect your skills.
For the second year running, Whitstable Beauty School is proud to work with 4T medical as one of their approved training providers.
We are really excited by our new look website, as it not only gives us a dedicated space to showcase the range of courses that we offer but also a chance for you to get to know our wonderful team of highly respected, qualified and experienced teaching staff. We are so fortunate to attract such an array of industry experts!
We also have this blog space, which will give us the opportunity to keep you up to date with all of our exciting news, any new courses on the horizon as well as tips and tricks from the team.
Remember to subscribe to make sure you receive all this information. We have our social media links here on the website as well as a WhatsApp icon so you can click to message us directly.
We cannot wait to throw open our doors once it is safe to do so and welcome you to take part in some fabulous training courses.
Please give us any feedback about the website or any courses you wish us to offer in the future.
Thanks,
Donna